Seeking and curating the best American whiskey
Our founders, Nora and Adam, spent a year traveling across the United States in search of great whiskey. They criss-crossed the country, visiting distilleries in dozens of states, and meeting the brave founders and distillers who bet their livelihoods for a chance to make whiskey… often in places where spirits haven't been made in a hundred years or more.
The best whiskey reflects where it's made, how it's made, what it's made from, and who made it. Lost Lantern's mission is to shine a light on those whiskies and the independent spirits who make them.
Hand selected
We searched for and found the brightest lights in American distilling from all across the country. Our carefully chosen casks will help you discover them too.
Expertly blended
Our blends are meticulously created from whiskies sourced from multiple distilleries, intended to reveal the breadth of what American whiskey can be.
One of a kind
Everything we release is limited, often to a single cask. Our whiskies are snapshots of moments in time. Once they're gone, they're gone.
Our one-of-a-kind whiskies
An American Independent Bottler
Scotland has a long tradition of independent bottlers that buy casks from a wide variety of distilleries and release single casks and blends. These have often been the only way to access single malts from many distilleries whose whiskey only goes into big-name blends. In the United States, there's a similar situation, but for a very different reason: there are now around 2,000 distilleries in the U.S., at least half of which are making whiskey. And that's way more than any one person could try.
That's why we thought this was the right time to launch an independent bottler in the United States, inspired by the Scottish model. Great whiskey is being made all across the country, and we shine a light on the distilleries making it.
The Great Whiskey Road Trip
We launched Lost Lantern with an eight-month road trip across the United States, visiting nearly a hundred distilleries all around the country. We met with the founders and distillers, saw how they make their whiskey, learned what drives them, and shared our own vision. It was the perfect way to explore the full landscape of American whiskey. It's part of our commitment to only buy casks from distilleries that we have visited in person. And our travels have just begun!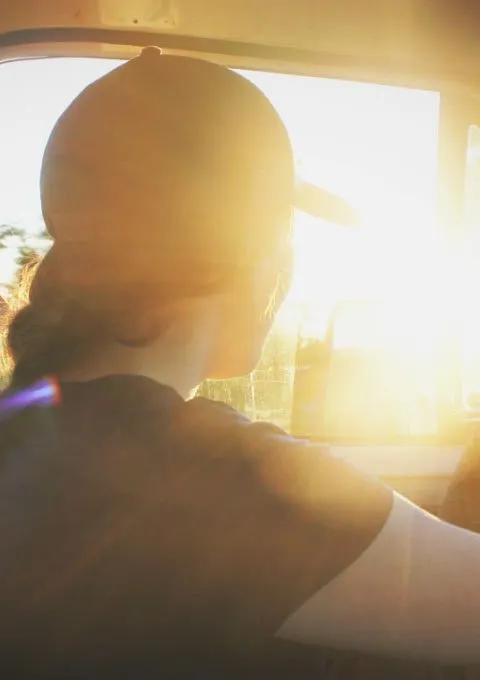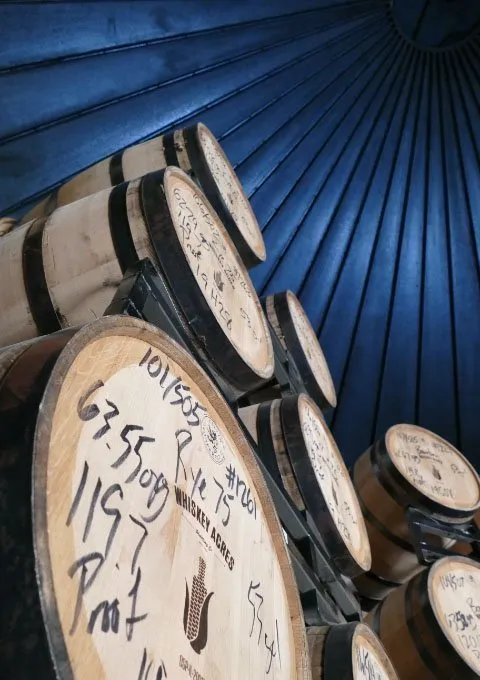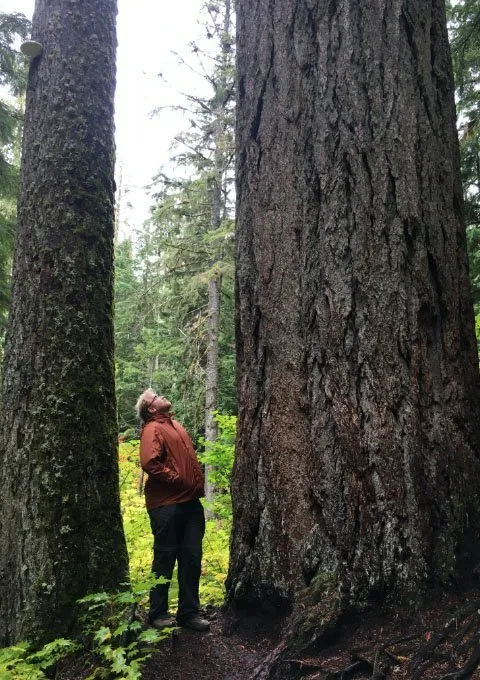 Keep up to date with our blog
The Lost Lantern Spring 2021 Single Cask Collection
The Spring Collection shines a light on whiskies that represent three rapidly emerging regional styles: Southwest single malt, Texas bourbon, and cool-climate rye. Each of these whiskies are cask strength, non-chill-filtered, and labeled with full transparency on where they come from—and why we're excited about that cask and distillery.
Our Stance On Small Barrels
Up until now, everything we've released was matured in barrels that were at least 53 gallons, some of them even larger. That's true for both our first four single casks and all twelve barrels that went into our American Vatted Malt. 
That's changing with our next single malt release. Our Spring 2021 Single Cask Collection includes three mesquite-smoked single malt whiskies from Tucson, Arizona-based Whiskey Del Bac. We're incredibly excited about all of them: each one is a unique take on a rapidly emerging style of American whiskey, and they deeply reflect where they come from: the Sonoran Desert, one of the very hottest regions in the United States. All three whiskies were aged, not in 53-gallon barrels, but in 15-gallon barrels.
The New York Times — American Whiskeys Find Their Middlemen
Some couples bond over music, movies or travel. For Nora Ganley-Roper and Adam Polonski, it was Scotch whisky.
When they started dating six years ago, Ms. Ganley-Roper, a manager at Astor Wines & Spirits in Manhattan, and Mr. Polonski, a senior writer at Whisky Advocate magazine, found they were both big admirers of Scotland's independent bottlers, which purchase barrels of whisky from single-malt distilleries and sell them under their own label, sometimes after blending them together.