Breuckelen Distilling New York Malted Red Wheat Whiskey 8 Years Old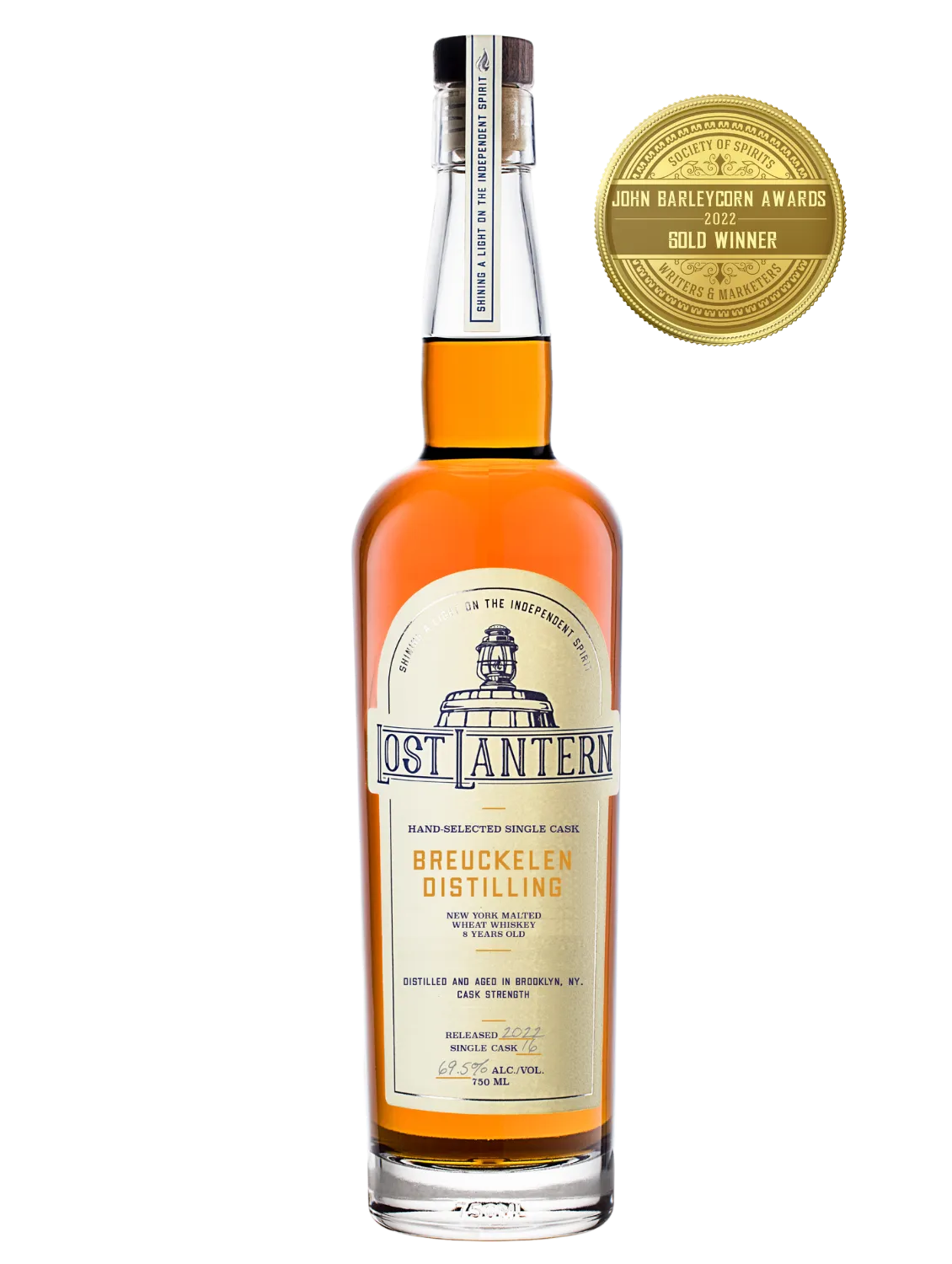 A Whole New Way to Wheat
We hand-selected this cask from Breuckelen Distilling in Brooklyn, New York. Founded in 2010, Breuckelen has been making unique and delicious whiskies that push the boundaries of traditional whiskey styles since its inception.
Wheat whiskies are generally known for being gentle and light. Not this one. Made with 100% malted red wheat, this eight-year-old single cask has a deep, rich, and powerful flavor but a soft texture, with notes of rich oak, chocolate banana bread, cranberry teacake, and ginger spice. This is the oldest single cask we've ever released!
2022 Single Cask #16: Breuckelen Distilling 8-Year-Old New York Malted Wheat Whiskey
Proof: 138.9
Age: 8 years
Quantity produced: 165 bottles
Format: 750mL
Details: Cask strength; Non-chill filtered; no color added
---
Cask Details
Mashbill — 100% malted red wheat, warthog variety
Maturation Barrel Info — Kelvin new American oak, char 3, toasted
Barrel Entry Proof: 124.9
Barrel Size — 53 gallon
Finishing Barrel Info — N/A
Length of Secondary Maturation/Finishing — N/A
Type: Single Cask
Pour: Neat, on the rocks, or in a cocktail
Glass: glencairn or rocks glass
AWARDS & SCORES
We submit a select number of our releases to an even more select group of whiskey competitions. And it's safe to say the judges have really liked what they've tasted. Here are some of the awards we've won.
2022 John Barleycorn Awards
Gold Winner
About Breuckelen Distilling
Based in our old hometown of Brooklyn, New York, Breuckelen Distilling opened its doors in 2010 and has been producing truly handmade whiskies ever since. Every step of the distillery's process is painstakingly done by hand on-site in Brooklyn. Made on a rare Coffey-style pot still, the distillery's whiskies largely stand outside of traditional whiskey classifications. Breuckelen has produced malted wheat whiskies, bourbons using oats as a secondary grain, whiskey distilled from rye and corn sugar, and many other unusual and delicious spirits.
Want more barrel details? Interested in partnering with us? Get in touch.