Flame
A Brilliant Flame
Imagine sitting around a bright, hot fire on a very dark and very cold night, the flames your only source of light and warmth. Imagine the smell of the fire, the crackling heat of the air in front of you. That is the essence that FLAME seeks to conjure.
This is a blend of smoked American whiskies that together evoke brightness and warmth. It brings together mesquite-smoked single malts from Whiskey Del Bac in Arizona and Santa Fe Spirits in New Mexico to create a warm, bright, and smoky whiskey. It has notes of charred oranges, chili chocolate, and smoked meats.
Blends of peated single malts have existed in Scotland for hundreds of years. After all, peat was the native fuel originally used to malt barley. It is still used widely, now all over the world, not because it is needed as a fuel, but for its heritage and its distinctive flavor.
But peat is hardly the only fuel that can be used to malt barley and imbue it with a distinctive flavor. Mesquite wood is another, and unlike peat, it's a truly American tradition. Mesquited whiskies are made in exactly the same way as peated whiskies… they just use mesquite wood instead of peat. This wood, native to the American Southwest, has a distinctive flavor profile that evokes warmth, spice, citrus, and the desert. FLAME is an exploration of this new style of distinctively American smoke.
Smoked whiskies take many forms. This one is A BRILLIANT FLAME.
---
Flame
A blend of American Single Malt from Arizona and New Mexico:
---
Batch: FLM-1
Age: Components range from 1 to 4 years. Whiskey ages differently in desert climates and in small barrels–read this post about our original Whiskey Del Bac releases about why age statements don't tell you much on their own!
Proof: Natural cask strength, 113.9 proof 
Quantity produced: 400 bottles
Format: 750mL
Details: Non-chill filtered; no color added
Type: Blend
Pour: Neat, on the rocks, or in a cocktail
Glass: glencairn or tumbler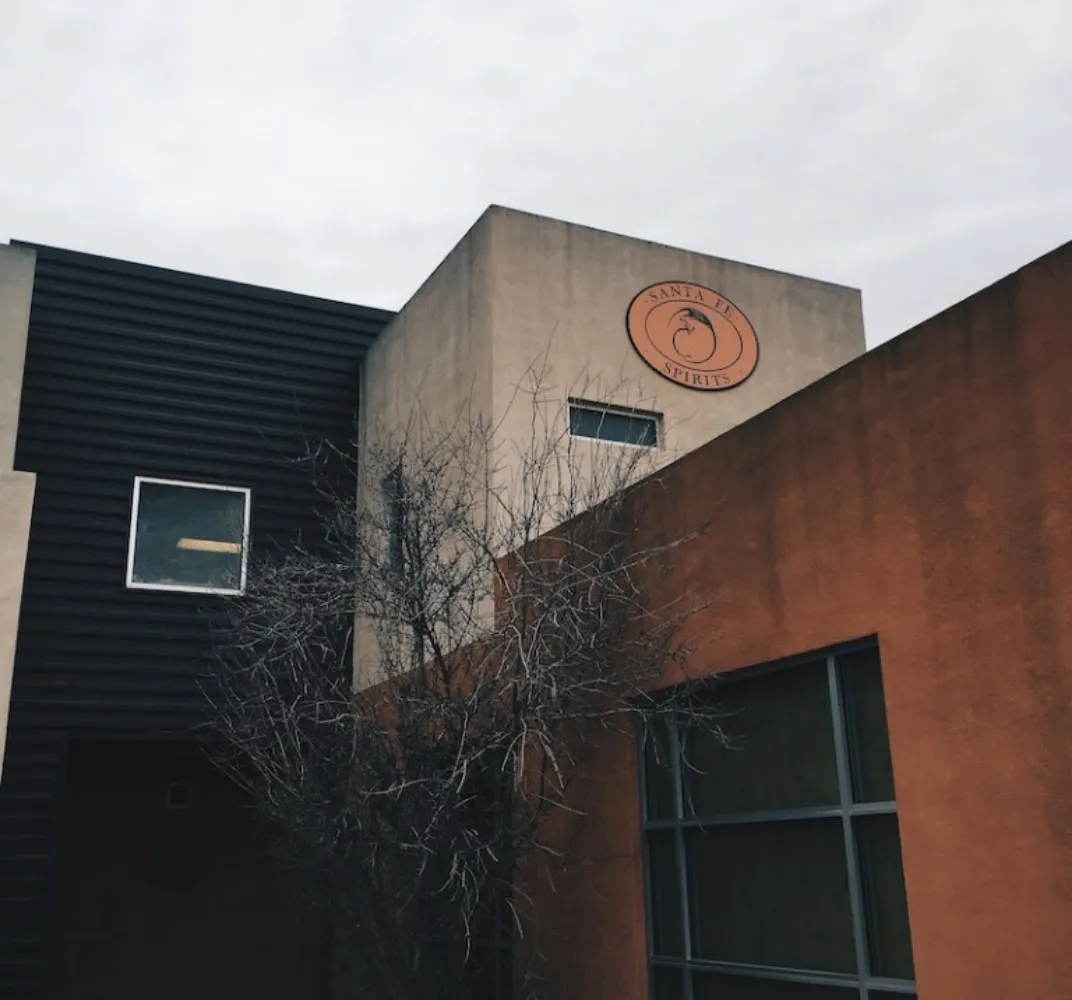 Full Barrel Details
Full transparency is very important to our process, and we share whatever we can about all of our whiskies. 
Whiskey del Bac
Age Statement: 1 year
Mashbill: 100% malted barley
Barrel Details: Combination of new American oak maturation and used American oak primary maturation with a secondary finish in a Pineau des Charentes
Santa Fe Spirits
Age Statement: 3-4 years
Mashbill: 100% malted barley
Barrel Details: ex-Bourbon barrels
Want more barrel details? Interested in partnering with us? Get in touch.