Soaring Spice Frey Ranch Nevada Straight Bourbon
The Bourbon of the West
For our Summer of Bourbon products, we have created a Virtual Roadtrip with a stop for each distillery! Check out this product's stop here.
The latest entry in Lost Lantern's Single Distillery Series, and the first bourbon in the series, comes from one of our most sought-after partners: Frey Ranch Distillery. One of the only estate distilleries in the country, the Fallon, Nevada-based distillery grows all its grains, for all of its whiskies, onsite. This results in a whiskey that truly reflects the unique climate of northern Nevada.
Frey Ranch is increasingly renowned for its rich and earthy style of straight bourbon whiskey. But the Single Distillery Series tries to shine a light on a different side of a distillery, beyond what they're already famous for. We want to show that great distilleries have both depth and range.
So when we went to Frey Ranch to create this unique release, we created a marriage of four barrels that we specifically chose for their rich baking spice flavors. Although it's made from Frey Ranch's standard four-grain mashbill, the flavor profile of this release is quite distinct from their core release, showing just how much of an impact natural barrel variation and deliberate blending choices can make.
This four-year-old, four-grain straight bourbon has notes of clove, nutmeg, orange peel, cardamom, and allspice, a deep oak flavor, and a long, warming finish. This is straight bourbon whiskey at its finest: rich, oaky, spicy, and sweet, in perfect proportion.
If you're already a lover of Frey Ranch, this release will show the true breadth of one of the country's only estate distilleries. If you're just discovering them now, this will show you that incredible bourbon can come from climates utterly different from Kentucky, while offering a unique perspective of their own.
Proof: 127.6
Age: 4 year
Quantity produced: 900 bottles
Format: 750mL
Details: Non-chill filtered; no color added
---
Cask Details
Mashbill — 67% corn, 12% malted barley, 11% rye, and 10% wheat, all grown by Frey Ranch
Barrel Entry Proof: 125 proof
Barrel Info — New American oak, 53 gallon, Barrel 53
Type: Single Distillery
Pour: neat, on the rocks, or in a cocktail
Glass: glencairn or rocks glass
Frey Ranch is located in northern Nevada, where Colby and Ashley Frey have transformed a fifth generation family farm into one of the most exciting distilleries in the country. Committed to doing things the right way, no matter how long it takes, Frey Ranch is one of the only true estate distilleries in the United States. That means that Frey Ranch grows every single grain used for any of its whiskies right on the farm. This would be impressive anywhere, but especially so in Nevada. But Frey Ranch is located in a unique farming oasis in the watershed of Lake Tahoe, an island of greenery in the shadow of the Sierra Nevada. And the Frey family has learned how to work their land and its unique environment over generations: they've been ranching or farming in the region since 1854, when Nevada was still a territory.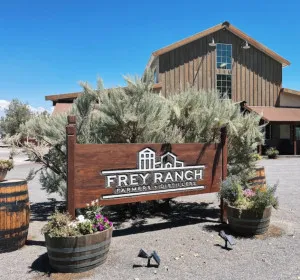 Want more barrel details? Interested in partnering with us? Get in touch.
Explore all our active whiskies
Blend Series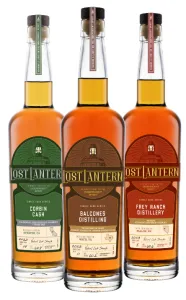 Single Cask Series
Single Distillery Series